Mon, Dec 8


Phil Esposito
Hockey legend
Jamie Kennedy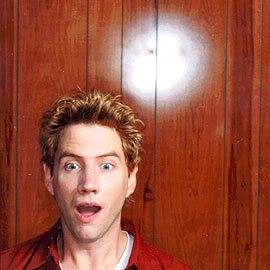 comedian/actor
Tues, Dec 9

THE HOUR Special with Tom Cruise
I'm holding out for a cold opening of George & Tom doing their rendition of "Old Time Rock N' Roll"
Hee hee......
Wed, Dec 10

Gary Hirshberg
President of Stonyfield Farm, green advocate & author of
'Stirring It Up: How To Make Money And Save The World.'
Tony Bennett
The one & only
Thur, Dec 11

Larry Beinhart
Author of 'Wag The Dog' has a new book called
'Salvation Boulevard' - a murder/satire, with an undertone of targeting organized religion.
Burton Cummings
Rock N' Roll Legend
Fri, Dec 12

Mariane Pearl
Author & journalist who became a widow in 2002 after her husband Daniel Pearl, a journalist for Wall Street Journal, was kidnapped and murdered by terrorists in Pakistan.
Tony Bennett
Did ya know that on his '98 album 'The Playground', he recorded Kermit's song; "Being Green"?
*jazz-beat finger snap* "It's not that easy being green......."
----------------------------------------------------------------------------------------
BUT, it IS easy to record YOUR acts of green! (How's that for a segway!?!)
Check out:
One Million Acts Of Green.
A campaign to bring about awareness and action in doing our part to help the environment, one act at a time.
----------------------------------------------------------------------------------------