Tune in to
The Hour
on New Year's Eve as George Stroumboulopoulos looks back at the best and worst of 2008 and then sits down for an interview with Alaskan Governor and former Republican Vice-Presidential Candidate Sarah Palin.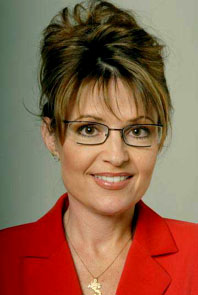 If you're out partying hard at 11 on New Year's Eve and forget to set your recording device of choice, don't fret... the special will be repeated on New Year's Day.
Happy New Year to all our readers... 
Thank you for all your support in 2008!
Here's to a happy, healthy and prosperous 2009!