Sunday on the Strombo Show George & the gang brought you Montreal's
Plants & Animals
,
who made it onto the short-list for the
2008 Polaris Music Prize
, where George will be a guest presenter at the Gala, Monday night.
Phone conversations withAuthor Mark Richardson of "Zen and Now - On the trail of Robert Pirsig and the art of motorcycle maintenance, published by
Knopf
", and Pharrell Williams, of

N.E.R.D.

(stands for No-one Ever Really Dies).





*

I also have to give a shout-out to my Vancity gal-pals of

The Terminal City Rollergirls

.

They were stoked to hear that George received their t-shirt with his derby name:

"Clobberlopoulos"


One TCR member on facebook stated; "We look good on him."

Listen every Sunday afternoon from 5-8pm EST (2-5PT) on 102.1 The Edge (Toronto), 99.3 The Fox (Vancouver), Power 97 (Winnipeg), Y108 (Hamilton), and FM96 (London).

----------------------------------------------------------------------------------------
Mon, Sept 29
Greg kinnear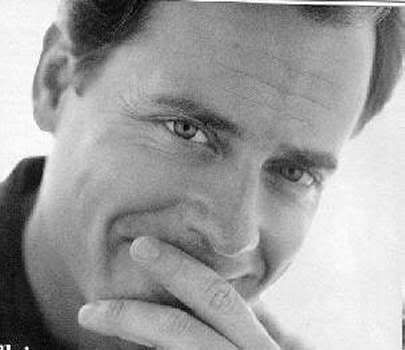 Starring in the movie, 'Flash of Genius' to be released on Oct 3rd, based on a true story set in the 60's, about one man's invention and his turmoil in taking on the giant, that is the US Auto industry.


Jack Layton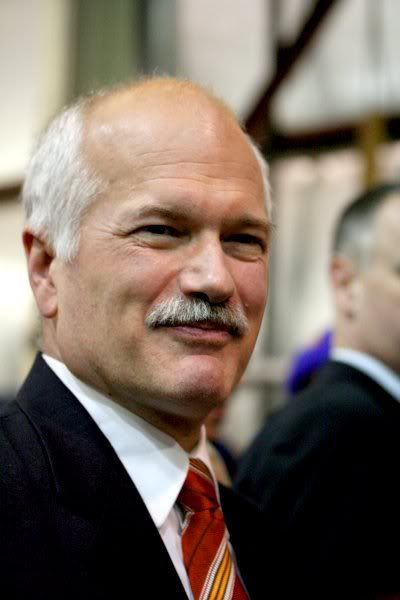 As the Canadian Election nears, the Leader of the NDP made an appearance at a community centre in Toronto on Sunday, stating their platform is about putting families first and not corporate tax cuts:
"We're making it clear with this platform today that our priorities are those of the kitchen table, not just the boardroom table. Canadian families have a clear choice: Mr. Harper's corporate tax giveaways or New Democrats' investments in the priorities of families," said Layton.
Other key elements of their platform include: hiring more doctors and nurses, a national children's nutrition plan, investments in cancer research, and a plan to break Canada's reliance on carbon with a plan for the environment that will work.

So lets see what else George can get out of him.

Tues, Sept 30
Irvine Welsh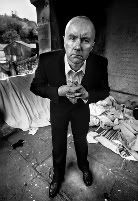 Currently promoting his latest book, 'Crime', this controversial Scottish author of 'Trainspotting' will be appearing at the Harbour Festival in Toronto on Wed, Oct 1.

Larry Charles & Bill Maher
Larry Charles, director of Borat and a writer and producer for Seinfeld and Curb Your Enthusiasm, is teaming up with comedian Bill Maher (HBO's Real Time with Bill Maher) for a new film about God and religion. They traveled throughout the Middle East, interviewing people to try and find humor amongst the tragedy.

This my friends, should be interesting.

Wed, Oct 1
Tony Campolo
This will be the 2nd interview with the Evangelical Baptist Minister, who heads up the Red Letter Christians (primarily working against political right & left-wing Evangelicals as a social issues movement, in focusing on the red texted words of Jesus Christ found in the Bible.)
Am looking forward to this one, for on his previous appearance, he somehow flew completely under my radar & temporarily eased my apprehension on religious philosophy.
Sean Avery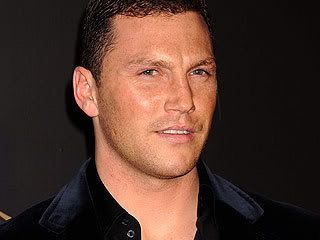 Touted as the "Most Hated Man In The NHL", and to the shock of some, is currently involved in the development of a romantic comedy based on his experiences interning for the fashion magazine Vogue, where he guest edited for Mensvogue.com. Questioned on how much flak he's receiving from hockey players & fans, Avery replied; "I think it's great to be into something that you care about," he said. "But I'm still an athlete who likes to beat the crap out of people."

Phew!
Thur, Oct 2

Now not totally sure, but the show might be bumped by The National, following the 2008 Federal Election English debate:
Thurs. Oct 2, 2008, 9 to 11pm EDT,
moderated by Steve Paikin of TVOntario.


If not, The Hour's website shows:

Lauren Graham
This popular Gilmore Girl stops by to promote two movies: "Flash of Genius' and 'Birds of America', a comedy/drama with the tag-line: "Some families defy classification ", co-starring Matthew Perry.
---------------------------------------------------------------------------------------

CBC - Canada's Hockey Anthem Challenge Contest
Television viewers will be given a sneak peek at the five semifinalist submissions each night during The Hour beginning Sept. 29 through to Oct. 3 at 11 p.m. when George profiles clips from the original online submissions. Viewers will then get an opportunity see all five submissions in their entirety during the Hockey Night in Canada Anthem Challenge, a one-hour special co-hosted by Stroumboulopoulos and Ron MacLean on Oct. 4 (CBC, 9 p.m. ET local time).
---------------------------------------------------------------------------------------