So what are you up to on your summer vacation? Do you even get a summer vacation? Hopefully you all get a chance to kick your feet up, relax and enjoy a cool beverage with family and friends.
This week, The Strombo Show
goes on the road and is coming to you live from L.A., where George is working on stuff for the new season of The Hour and enjoying some R&R. Who's on the show this week? Grey's Anatomy's "McSteamy",

Eric Dane
.
Make sure you tune in 5-8 ET (2-5 PT, 4-7 CT) to 99.3 The Fox in Vancouver, Power 97 in Winnepeg, FM96 in London, Y108 in Hamilton and 102.1 The Edge or log onto any of the listed stations to stream the show from your computer.




Coming up on
The Hour
this week, we've got a good melange of interviews. What else is going with these guests since they appeared on The Hour?


Monday, July 14th


Tony Robbins


For those interested in attending one of Robbins'
"Unleash the Power Within!"
weekends, he will be in Toronto July 25-28 and in Vancouver October 17-20.
Nigella Lawson


Looking for a new recipe? Make sure you check out the
recipe index
on Lawson's page... it's huge and if you're looking for a specific type of recipe, there is a handy search function. According to the Top Five list on her site, four of the five most popular recipes contain chocolate... number one is her
Chocolate Chip Muffin
recipe.
Kenneth Cole

Check out
AWEARNESS: The Kenneth Cole Blog
.
As Cole says in the
introduction
, the blog
is
a place to "sit back, pour yourself a glass
of
intelligent debate and throw another
dialog
on the fire."


Tuesday, July 15

Jeff Goldblum

Goldblum has signed on as a detective on
the long running series
"Law & Order: Criminal Intent"
,
replacing Chris Noth who was with the
series for three seasons.

Naomi Klein
If you're interested in reading more of
Klein's work, check out the
articles section
on her website.
Paul Anka
Looking for a new ringtone?
Consider one from Paul Anka...
available in his online store.

Wednesday, July 16
It's a mystery night...
stay tuned for more information!
Thursday, July 17


Take an Hour flashback tonight, back to their trip to London tonight with:
Kylie Minogue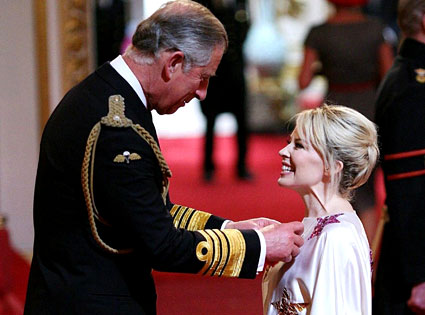 On July 3rd, Minogue was named an Officer of the
Order of the British Empire at a ceremony at Buckingham Palace. Minogue also received France's highest cultural honour, the Order of Arts and Letters, in May of this year.








Ricky Gervais 
According to Wired.com,
Gervais recently took over
Madison Square Garden
in New York City to tape
a comedy special for HBO.



That's it from the land of Strombo this week.

  

If you're in the Toronto area, make sure you pick up your tickets for the Just
for Laughs: Ethnic All-Stars Show on Wednesday, July 23 at the Winter Garden
Theatre. The evening includes comedians Jo
Koy, The Doo-Wops, Gina Yashere, Al Madrigal, Joe Derosa, KT Tatara and the
crazy musical duo, the Doo-Wops.